A L Miller High School for Girls
Lanier High School for Boys


Class Of 1965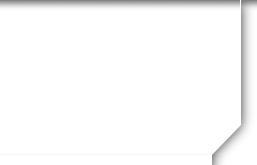 Durwood T Fincher
Profile Updated:
March 2, 2015
| | |
| --- | --- |
| Residing In: | atlanta, GA USA |
| | |
| --- | --- |
| Occupation: | speaker/entertainer |
| | |
| --- | --- |
| Children: | NONE THAT I KNOW OF. . . |
Yes! Attending Reunion
Comments:
I GRADUATED FROM GEORGIA SOUTHERN COLLEGE IN 1969.
TAUGHT SCHOOL IN COLUMBUS, GEORGIA FOR FIVE YEARS AND WESTMINSTER IN ATLANTA FOR FIVE YEARS.
HAD AN OPPORTUNITY TO TRY OUT FOR "CANDID CAMERA"
WITH ALLEN FUNT AND IBM. MR. FUNT NAMED ME MR. DOUBLETALK. HAVE BEEN ON THE SPEAKER'S CIRCUIT FOR OVER 25 YEARS AND LOGGED OVER SIX MILLION MILES WITH DELTA. I HAVE BEEN HONORED TO APPEAR ON THE TODAY SHOW, LIVE WITH REGIS, AMERICA'S FUNNIEST BLOOPERS, OPRAH, AND THE MIKE HUCKABEE SHOW ON FOX. HAVE INTERVIEWED THE ATLANTA BRAVES FIVE TIMES OVER THE YEARS WITH THE HELP OF A DEAR FRIEND, JOHN SMOLTZ. ALSO, THE BOSTON RED SOX, THE FLORIDA MARLINS, AND THE CINCINNATI
REDS.
HAD THE OPPORTUNITY TO DO A PROJECT WITH BRIDGESTONE GOLF THIS YEAR BEFORE THE MASTERS.
TO SEE THESE FUN CLIPS, PLEASE GO TO THE HOMEPAGE
OF MY WEBSITE, doubletalk.com AND YOU WILL SEE WHY I AM LOVING LIFE. MY PHILOSOPHY IS SIMPLE:
"DON'T TAKE IT ALL SO SERIOUSLY, IT'S JUST MONEY...
AND MOST OF IT'S NOT YOURS. . .ANYMORE!!!"
REALLY LOOKING FORWARD TO SEEING WHO I CAN RECOGNIZE AND/OR REMEMBER.
A SUGGESTION TO ALL WHO WILL BE ATTENDING THE REUNION---DON'T WEAR GLASSES. THIS IS TRULY ONE TIME YOU DON'T WANT TO SEE CLEARLY.
School Story:
I STILL THINK IT IS INCREDIBLE THAT WE HAD A SYSTEM THAT DID NOT ALLOW BOYS AND GIRLS TO GO TO SCHOOL TOGETHER. A LOT OF PEOPLE THINK IT WAS BY FAR THE BEST DECISION FOR THAT TIME. WHAT DO YOU THINK NOW AS COMPARED TO BACK THEN? WHICH TAKES ON MORE SIGNIFICANCE WITH EVERY PASSING YEAR. WAS IT TRUE YOU COULD BE SUSPENDED FOR SHOWING UP ON THE OTHER SCHOOLS CAMPUS? AND WHAT DID FAMILIES DO THAT HAD BROTHERS AND SISTERS GOING TO BOTH MILLER AND LANIER AT THE SAME TIME?

I STILL HAVE A VIVID MEMORY OF THE EISENHOWER JACKETS WE HAD TO WEAR IN ROTC. REMEMBER THE DISTINCT SMELL OF THAT WOOL ON HOT DAYS?

REMEMBER THE WALL? IT WAS LIKE THE NEUTRAL ZONE FOR LANIER. THAT'S WHERE YOU COULD SMOKE CIGARETTES EVEN IF YOU DIDN'T SMOKE.

THINK ABOUT IT EVERYBODY....1965!!! THAT DATE WILL FOREVER BE A TOUCHSTONE YEAR FOR THE WHOLE WORLD. FOREVER!!!