A L Miller High School for Girls
Lanier High School for Boys


Class Of 1965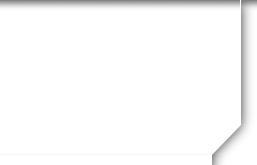 Donna Dondes Krug
Profile Updated:
May 18, 2020
| | |
| --- | --- |
| Residing In: | Orange, CA USA |
| | |
| --- | --- |
| Spouse/Partner: | John Andrew Krug (deceased on March 30, 2020) |
| | |
| --- | --- |
| Occupation: | Business Owner, Historian |
Children:
None - have to settle for 3 nieces, 3 great nieces, and 2 great nephews, and a bunch of dolls. Heck, More…

a husband is a child who needs lots of babying.
Yes! Attending Reunion
Comments:
Middle Georgia College, Secretarial Certificate 1966
Legal Secretary
Married John Andrew Krug - Nov. 30, 1968
Bachelor of Arts in History, Summa Cum Laude, California State University, Northridge, 1980
Master of History, University of California, Irvine, 1983
PhD in History, University of California, Irvine, 1990 - U.S. Civil War Era, Early U.S. History, Women in U.S. History
Taught History at Virginia State University, Petersburg, VA, 1990-1993
I was Chief Financial Officer in Husband's Corporation, Unlimited Products Enterprises, Inc. He's an Industrial Designer (Product Design). He passed suddenly on 03/30/2020 and I am still saddened by his loss and trying to come to terms with being alone so far from family.

Own and Run Donna's Korner Kollectibles Doll Shop - http://www.dkkdolls.com/store or http://www.donnaskorner.com
Also play flute and mandolin for fun
Never had children. My brother, two sisters, nieces, great nieces, and great nephews still live in Macon area, and I still have aunts, uncles, cousins in North Georgia, South Carolina, North Carolina, and other parts of the Southeast. I also have close family members in Connecticut and Vermont

I live in Orange, CA, which is approximately 9 miles from Disneyland in Anaheim. This is in Southern California, around 50 miles south of Los Angeles and very different. I still have a business selling collectible dolls mostly through my websites and Ebay store, but also at a mall space in Old Town Orange (Orange Circle Antique Mall at 118 S. Glassell St. - Some of my items are displayed Space 92 there.
I have a Facebook page and would welcome friends from the class of 1965. Send me a message with your email address and you will be invited to join.

I did visit Macon briefly in early May, 2014 to attend my niece's wedding (it was on Jekyll Island). Our old alma mater is a ghost school like an empty castle.
School Story:
Some things I like to remember are singing in the chorus in the 10th grade, working on the school newspaper, a greatly loved American History class the first year a young teacher (Mrs. Nancy Anderson) taught and she was also one of the newspaper advisers. I guess I've had a lifelong love of History, considering how far I've gone in that subject. I will look at my year book and try to remember. I will never forget being in Geometry class with Miss Simpson and it being dismissed the day President Kennedy was shot. We were all pretty shocked at that, and it did not quite seem real until I got home. I remember the field trips as the senior trip to Ida Cason Calloway Gardens and riding a bicycle all the way around that place with Miriam Anne Glover and enjoying every moment of it.

I remember Miss Hargrove running out to run off some boys who came on campus and they all ran away as fast as they could when they saw her coming. I can't remember why they were coming on the grounds. I also fondly remember French and American Government classes. I was able to meet the foreign language requirement for my PhD without taking any classes and just reading on my own based on what I learned so many years before.

I remember singing "One Hundred Bottles of Beer on the Wall" and actually finishing the whole song on one bus ride there at Miller. Yes, I sang all of it, every word. That is an activity I've never cared to try again since; I don't know if anyone much ever sings that song completely through but a number of us did. Poor bus driver, teachers, and whoever had to listen!